We're not like other tools, we make you look good.
This post is for all of you survivalists out there, and those who are just curious. Have you ever wanted to have a knife that could do it all? Well look no further than the SOG PowerAssist Multitool. This multitool has so many features that can make surviving easier in almost any situation. It's got a saw on one side, an axe head on the other, and a knife blade right in front of your fingers! Not only does this tool have blades but it also has pliers which will help you with any task from cooking food to fixing things around camp or home! The best part about this tool is its versatility because not only can you use it as an everyday carry item to ensure safety at work or
1. What do you think about this multitool?
2. Do you have any other tools that are also multifunctional and worth mentioning?
3. What is your list of the top 5 essential preppers gear when prepared for disasters?
4. Have you ever been in a situation where it would be more convenient to carry a multitool, such as on a hike or camping trip?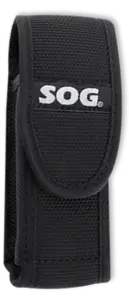 5. When was the last time you had an experience with disaster, and how did it affect your well-being knowing that all of your preparations couldn't help you out at that point in time
The only tool you need.
SOG manufactures tools and knives for professionals who are trying to find an easy way out of the toolbox. The PowerAssist is a multitool that offers utility, ease-of-use, pricing – everything you need in one place without having to go through your entire collection when all you really needed was just this small multitool. I will provide my thoughts on the SOG MultiPlier's power assist function next week!
The original grippers.
SOG PowerAssist Multitool Review. The multitool comes with 16 tools, all of which have a locking mechanism. One arm of the tool houses knives and pliers while other arms contain most of the rest including saws, files, wire cutters and more – making it an excellent multi-purpose piece for any journey.
A device designed to cut wire with a single snip.
The SOG PowerAssist is a little heavier than other multitools which makes it feel more durable. The tool weighs 9.6 ounces and when extended, measures 7 inches long while closed, the device measures 4.6 inches in length; this might not fit comfortably in your pocket unless you are wearing cargo shorts! This powerful multitool features an aluminum handle with stainless steel liners to create stability and durability – something that most people know about from their knives! One of the most notable characteristics on this multifunctional product (which happens to be one of our favorites) is how well-built they all seem: there's no sign or loose rivets or hinges at all so far…
Accessories to make your life complete.
The SOG PowerAssist is a multitool that includes pliers and knives. The pliers can be deployed with ease, but the hinges are tense enough to hold them in place. The edges of the multifunctional tool seem sharp at first glance, however they're not sharp enough to cut anything – this minor inconvenience should never get you down for too long while using it! Knives on the other hand come out without opening up any parts when sliding your finger across their protective release buttons (included!) which make accessing these tools easier than ever before if needed on-the-go or even just handy around home as well!
Your multitool will last a lifetime with its durable steel construction. The PowerAssist is your perfect everyday carry knife as well, equipped not only with one serrated and the other straight-edge blade but also assisted opening technology for easy access! Slide the switch to unlock position first before you start clicking up on thumb studs. Once it opens fully, lock in place until next use – that's why this tool lasts so long!
The quickest and most affordable way to get your headshots.
This multitool has an amazing blade lock that requires only one hand. It also includes pliers and wire cutters, which are both pretty useful tools to have on a camping trip or especially if you need to repair something around the house.
The PowerAssist comes with four screwdrivers, including a Philips. The hardened steel is not improvised or flattened so you can use it on all sorts of screws without worrying about how much pressure to apply in order for the screwdriver to work correctly.
They'll cut through anything.
The SOG PowerAssist multitool also comes with a nine-inch ruler, wire crimper, three-sided file and can opener. All of which are standard in most tool kits nowadays. It has a ballistic nylon sheath that includes the belt clip for easy everyday carry to keep it on your person at all times. The warranty is limited to broken pliers but does not cover rust or stains among other things like scratches or blade tips being broken off completely rendering them useless as well without any coverage if you happen to have one included within this model too!
The SOG PowerAssist Multitool is the best multitool for people who want to be prepared. It's got everything you need from a knife and pliers, all the way down to screwdrivers and wire cutters. The carrying case has 16 tools in total so that it can handle anything life throws at you with ease! You'll never have an opportunity go unused with this around, making it one of our favorite choices every time we're heading out on adventure or even just into town!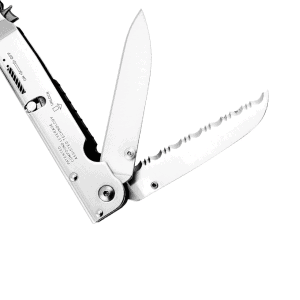 You'll love our tools.
The PowerAssist multitool kit has been designed for most users with its sturdy construction and features that will come in handy. The assisted opening is a great innovation to make your work go by faster, or when you're tired of struggling with the pliers. You can easily access every tool without issues using this efficient design from Victorinox Swiss Army – so what are you waiting for?
Screw it with a Screwdriver
The PowerAssist offers a plethora of tools that make it easier to work on tasks like cutting, sawing and drilling. The slightly larger profile is worth the trade-off for its convenient features!