The Leatherman Sidekick Multitool is a must-have in every prepper's arsenal. It has the perfect tool for any occasion, whether you're building a shelter or fixing your car. This multitool will help you be prepared for anything!
The first thing you should reach for in a crisis.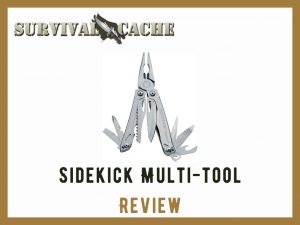 End of intro paragraph: What are your thoughts on this multi-tool? Leave us a comment below and tell us what you think.
1. What do you use the sidekick for?
2. If I was to go out into the woods, what would be my favorite part of this multitool?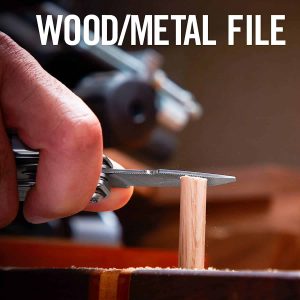 3. What's one survival situation that might have been easier if I had a tool like the Leatherman Sidekick Multitool?
4. Where do you think is the best place to keep this multitool in case of an emergency or where it might not be easily grabbed (a prepper's bug out bag, their home?)
5. Any other thoughts on owning a Leatherman Sidekick Multitool
The Leatherman Sidekick Multitool is a pocket-sized tool that expands to provide 18 different functions. It's smaller than most other multitools, but still has enough power and versatility for many situations.
The Pliers are a solution for all your needs.
The last few years have seen an explosion in the number of multi-tools on the market, from Swiss Army Knives to those with dozens of features packed into one small package! One such option is the Leatherman Sidekick Multi Tool which packs all kinds tools inside its compact frame: knives; screwdrivers; pliers – even scissors too! This well made product can be easily carried around your waist thanks to its belt clip or placed securely next you due it handy key ring attachment hole at any time during use thanks to customizable split
A professional cutting tool since 1869.
The Sidekick is a great multitool with the convenience of being able to carry it in your pocket. This tiny tool has an outside accessible blade and saw that comes handy when you're on the go, as well pliers for any unexpected emergencies. Don't forget about its other features such as scissors or screwdriver if needed!
The Leatherman Sidekick is a perfect minimalist EDC for the person who likes to be prepared. It has 14 tools, including screwdrivers and needle-nose pliers in one package that weighs under 8 ounces! Plus it comes with an included carabiner so you can clip your keys on there too. Have peace of mind knowing this knife will last 25 years or more if taken care of properly because it's made from stainless steel instead of plastic like most other knives are these days.
Flexible and precise
The Sidekick is a pliers, wire cutters and needle nose all in one. It also has many other tools that will come in handy while out on the trail or camping including: 420HC plain edge blade, 420 HC serrated blades (which are good for cutting tough materials), saws, ruler 1.5" with inches marked off every inch along side centimeters per line), can opener, bottle opener/corkscrew combo tool which features an integrated corkscrew attachment to remove stubborn cork screw tops from wine bottles!), wood file